Who is ICWA
ABN: 81467242268
Association Registered No: A0760225Z
Islamic Council of Western Australia honour the traditional custodians of the land.
Islamic Council of Western Australia and Muslim community extends its gratitude to the Nyoongar people, the original and traditional custodians of this ancient land, whose land the Islamic council and its mosque is situated on. The Muslim community leaders and Imams  of Western Australia pay respects to the Elders of the Nyoongar community both past and present and particularly honour and thank the traditional custodians and may Allah- the merciful  shower  His bountiful  blessings and forgiveness upon all His creations.
The Islamic Council of Western Australia (ICWA) is a regional Muslim body functioning under the auspices of Australian Federation of Islamic Council also known as Muslims Australia. ICWA is a registered religious association acting as a council of member WA Muslim organisations.
Muslims Australia is internationally recognised as the main unifying Muslim institution of Australian Muslims.
ICWA represents the religious, social and cultural needs of Muslims in Western Australia through it's affiliated organisations to Muslims Australia who in turn represents the needs of all Muslims living in Australia. This  has helped to maintain the islamic unity and strength of the Muslim community in Australia.
The executive committee of ICWA is elected bi-annually by the delegates of its member associations and the council endeavours to promote the spiritual, social and cultural welfare of West Australian Muslims.
History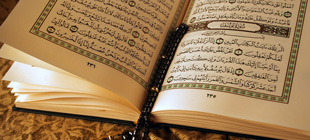 1975
Property Purchased
1985
Redeveloped as a Mosque