Announcements
8 October 2015
26 November 2014
Letter from Labor Leader Mark McGowan to WA"s Muslim community.
12 November 2014
21 October 2014
The plan to ban the Muslim burqa at federal parliament has been overturned because it was revealed in a parliamentary inquiry that  NO proper authorisation, Cabinet decision, or ASIO assessment was ever requested by the decision maker.
ABC reports that Speaker of House of parliament's decision to ban was relied on a false and an unsubstantiated paranoid idea generated by a journalist and a police officer stationed at the federal parliament house at the time.
20 October 2014
Early Sunday morning Muslim worshippers were horrified to see a mosque vandalised and offensive graffiti sprayed on its walls and vulgarism spray painted near a Muslim school.
Muslim religious leaders and Islamic Council WA urge the Muslim community for calm and not to react to such cowardly provocations from the Far Right.  This hate crime is under WA Police investigation.  ICWA urges the federal government to show leadership and ban the  Far Right Australian Defence League ( ADL) and fascist Q-Society as terrorist entities under the ASIO Act and the Crimes Act.
17 October 2014
Under Abbot government the resurgence of anti-Islam fervour has shown its ugly head once again in Australia. WA universities guild, student unions, peace activists and Islamic Council of WA invite all peace loving and progressive Australians to say NO! to religious hate towards fellow Australian Muslims.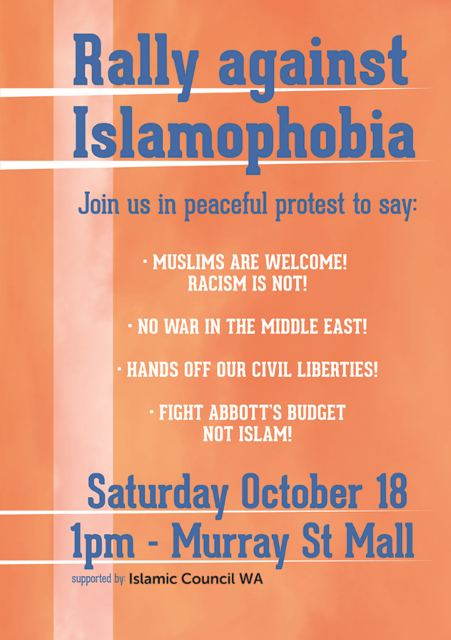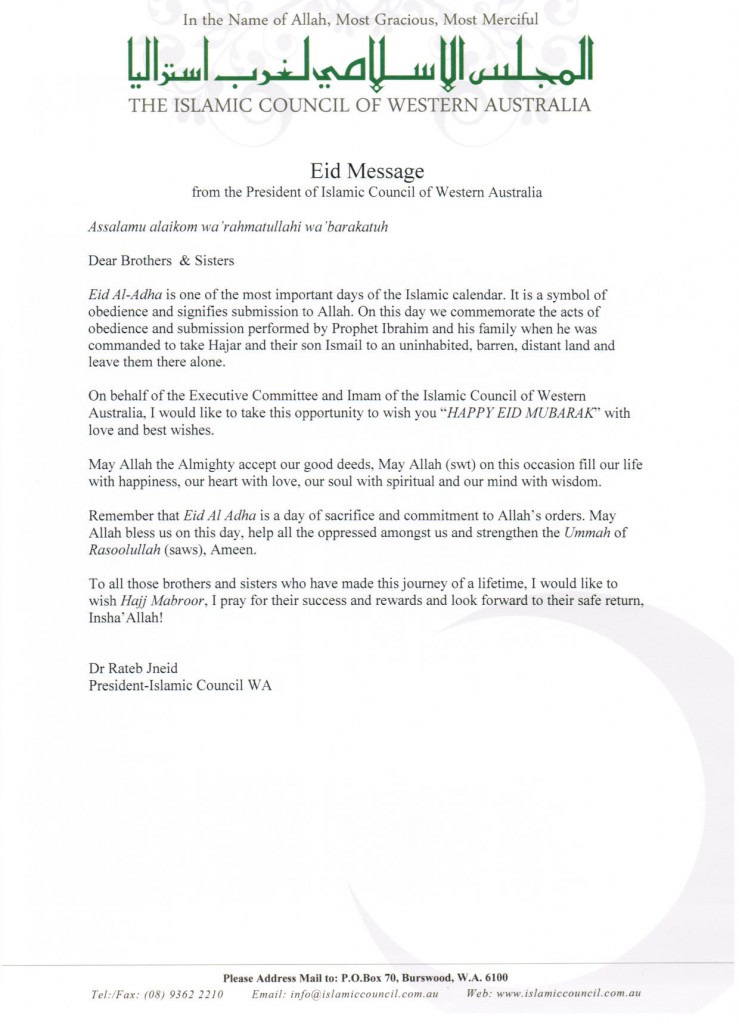 In the name of Allah Most Gracious Most Merciful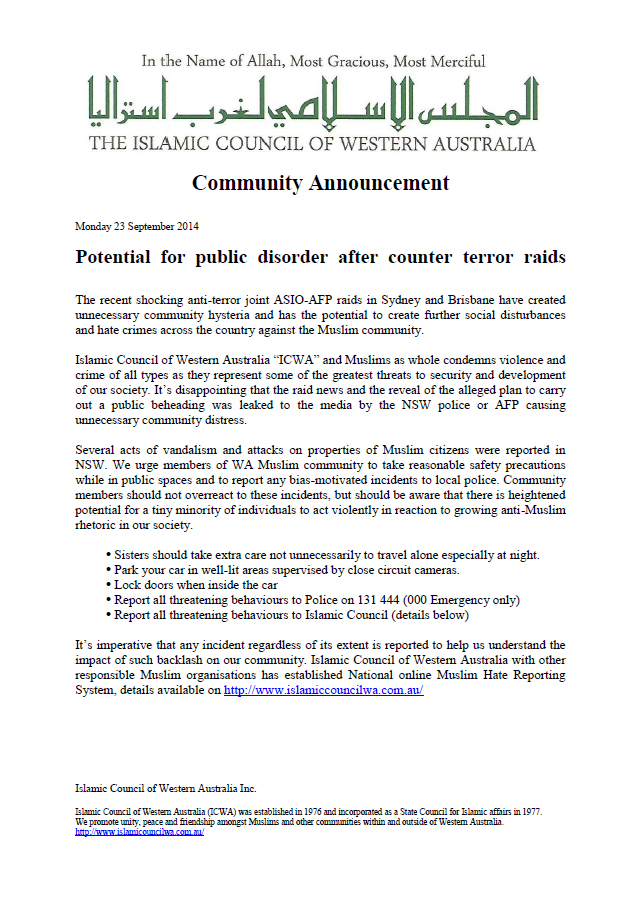 The following information is provided courtesy of Muslim Legal Network and Australian Muslim Civil Rights Advocacy Network.
Please obtain legal advise from a criminal defence lawyer if you wish to ascertain your legal rights.